August 2022 Market Update
Since 2020, home prices have steadily increased at a rapid pace. For homeowners that meant incredible equity games, but it also leaves home owners and buyers wondering if and when market prices will fall. In this short market update, you'll learn why the housing market isn't about to burst and why experts are confident that home price growth is not likely to decline.
To better understand, let's talk about why home prices increased to begin with, using data sourced from CoreLogic. Below, the gray bars represent the increase we saw in home price appreciation over the last year and a half. The blue bars show that home prices are still rising in 2022, just at a slower rate.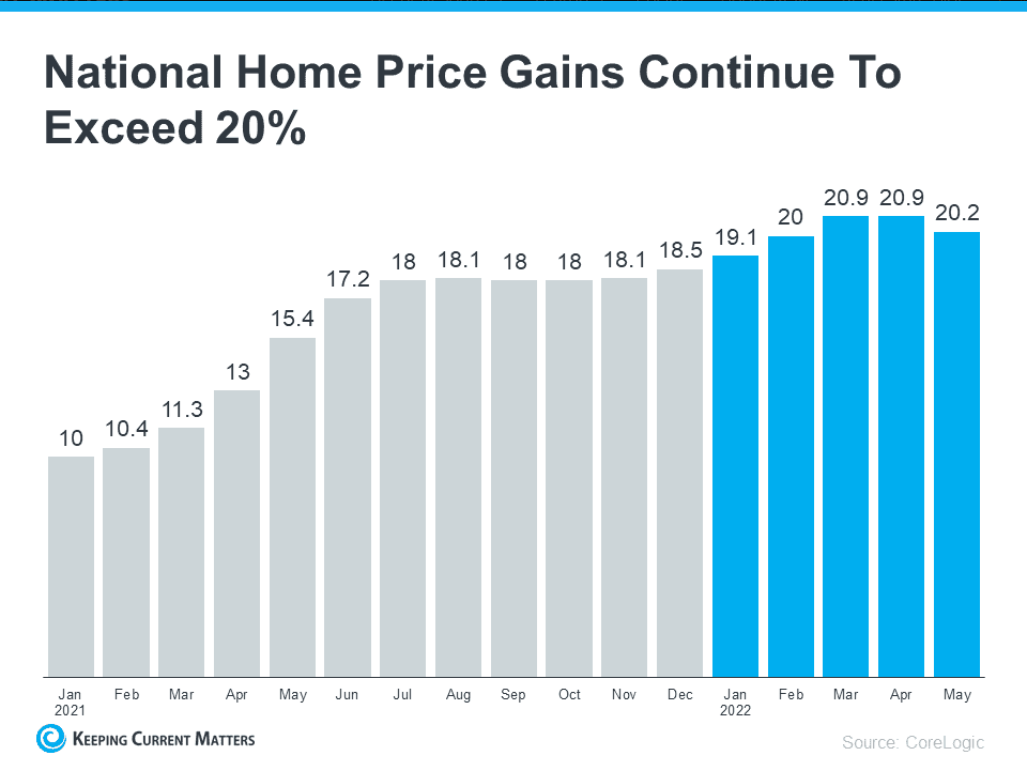 SOURCE: CORELOGIC
The cause of the spike in home prices was simply due to the fact that there were more buyers than there were homes for sale. The high demand and low supply caused an imbalance in the housing market which caused prices to appreciate.
Looking at this data, experts are projecting a more moderate rate of home price appreciation this year, which indicates slower growth but it does not indicate that prices might fall. Even with higher mortgage rates, and more homes hitting the market, it will cause a slower growth in prices but we will not be seeing a decline.
If you're a buyer, don't wait for prices to drop. Get ahead of future price increases and instead, benefit from them with home equity growth. Do you have more questions on the housing market? Let's chat. Give me a call at 401.602.5162