This weeks' house crush is the most expensive home in America! Literally.
This dream home is listed at $295 million. This 105,000 square foot home located in Los Angeles is known as "The One." Built by Nile Niami, the biggest and most expensive home in the country may head soon to auction and be sold to the highest bidder if it doesn't sell quickly. The original asking price was a whopping $500 million.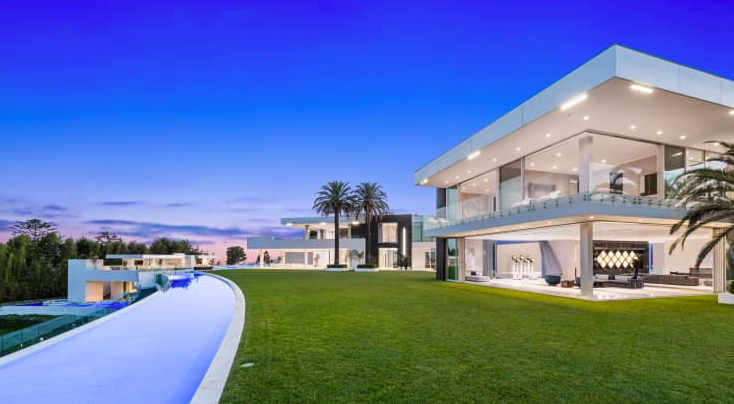 Photo: Marc Angeles
This modern masterpiece is four acres on top of a mountain in Bel Air. Brokers report that the interest in "The One" is strong, and two offers are already on the table. This mega mansion is oftened referred to as "the space station" due to its unusual shape, and of course, it's whopping size. This residence offers 21 bedrooms and 42 bathrooms with views of the Pacific Ocean, Downtown Los Angeles and the San Gabriel Mountains.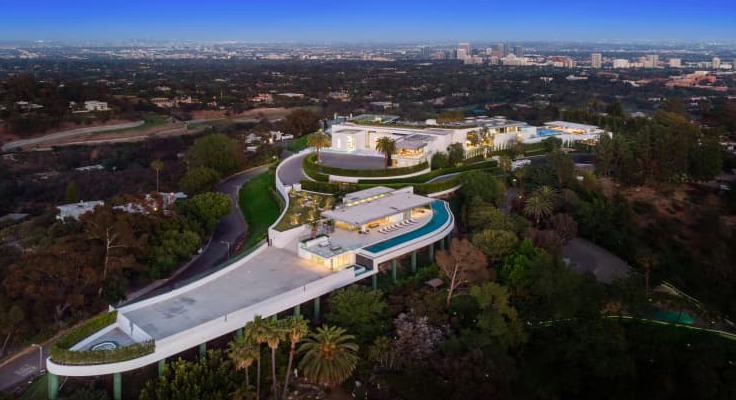 Photo: Marc Angeles
This probably comes as no surprise, but "The One" comes with no shortage of amenities. From a moat that runs around the property to a nightclub, full-service beauty salon, a wellness spa, home theater with seating for 40, 10,000 bottle wine cellar and a 30 car garage – the luxuries go on and on. However, this home also comes with a slew of financial and legal issues that the buyer will have to foot. From cracks around the pools and stoneworks to outstanding building and occupancy permits, this mega mansion does not come hassle-free, but in an economy when the dollar is weak, and assets are everything – for the right person it will make the perfect investment.
What do you think? Would you live in "The One?"
Source: CNBC
Header photo: Marc Angeles