Whether you're a homegrown local or a regular summer visitor to Newport, you have probably heard or seen Anchor Toffee with their flagship retail shop located on Bowen's Wharf. Their tasty toffees make for a lovely gift or the cure to your afternoon sweet tooth.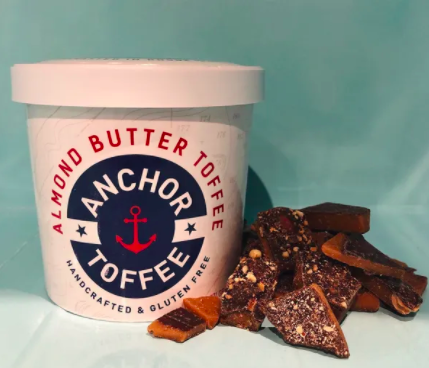 This local business began in 2014 but their recipe inspiration dates back 100 years. Think sweet cream butter, sugar, kosher salt, and whole almonds, coated in 55% dark chocolate. An irresistible treat!
The flavors at Anchor Toffee include Naked (no chocolate), Straight Butter (no nuts), Dairy Free Coconut Almond, Coffee, and when seasonably appropriate – Pumpkin Spice and Peppermint.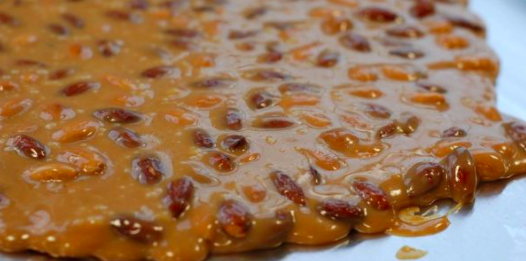 If you're now dying for a taste of the perfect New England sweet treat, you're in luck! Anchor Toffee has an online shop and can ship your favorites. And if you're local, check out their options for free pick up and delivery!
Learn more at https://anchortoffee.com/.